One of the Most Beautiful Flagstaff Wedding Venues and Wedding Reception Venues
Breathtaking Ceremony and Reception Hall for Up to 200 Guests
One of the things that makes the Weatherford stand out among other Flagstaff wedding venues and reception halls is our ability to accommodate various wedding sizes and provide enjoyable catering on your wedding day. Our turn-of-the-century ambiance is an experience to be remembered for a lifetime! If history is your thing, not many people can claim to have been married in a place where Wyatt Earp used to play cards, or where author Zane Grey stayed to write his infamous novel "The Call of the Wild", in the early 1900's mentioning the hotel a number of times in the book.
No matter what size wedding you are planning, or how simple or elegant you want it to be, we have an ideal special event space that will suit your needs perfectly. Our large reception hall can accommodate up to 200 guests, and our small private weddings are just as beautiful. Featuring breathtaking views of downtown Flagstaff, AZ, our historic venue has become a popular destination wedding venue for gorgeous winter wedding ceremonies and receptions.
We also have a wide variety of catering options to choose from, so you can find the perfect option for your spectacular wedding. Whether you are looking for a simple buffet or an elegant sit-down dinner, we can help you during the wedding planning process to create the perfect wedding experience and new, unforgettable memories.
Contact us today to learn more about our variety of services and how we can help you plan the perfect wedding ceremony and reception!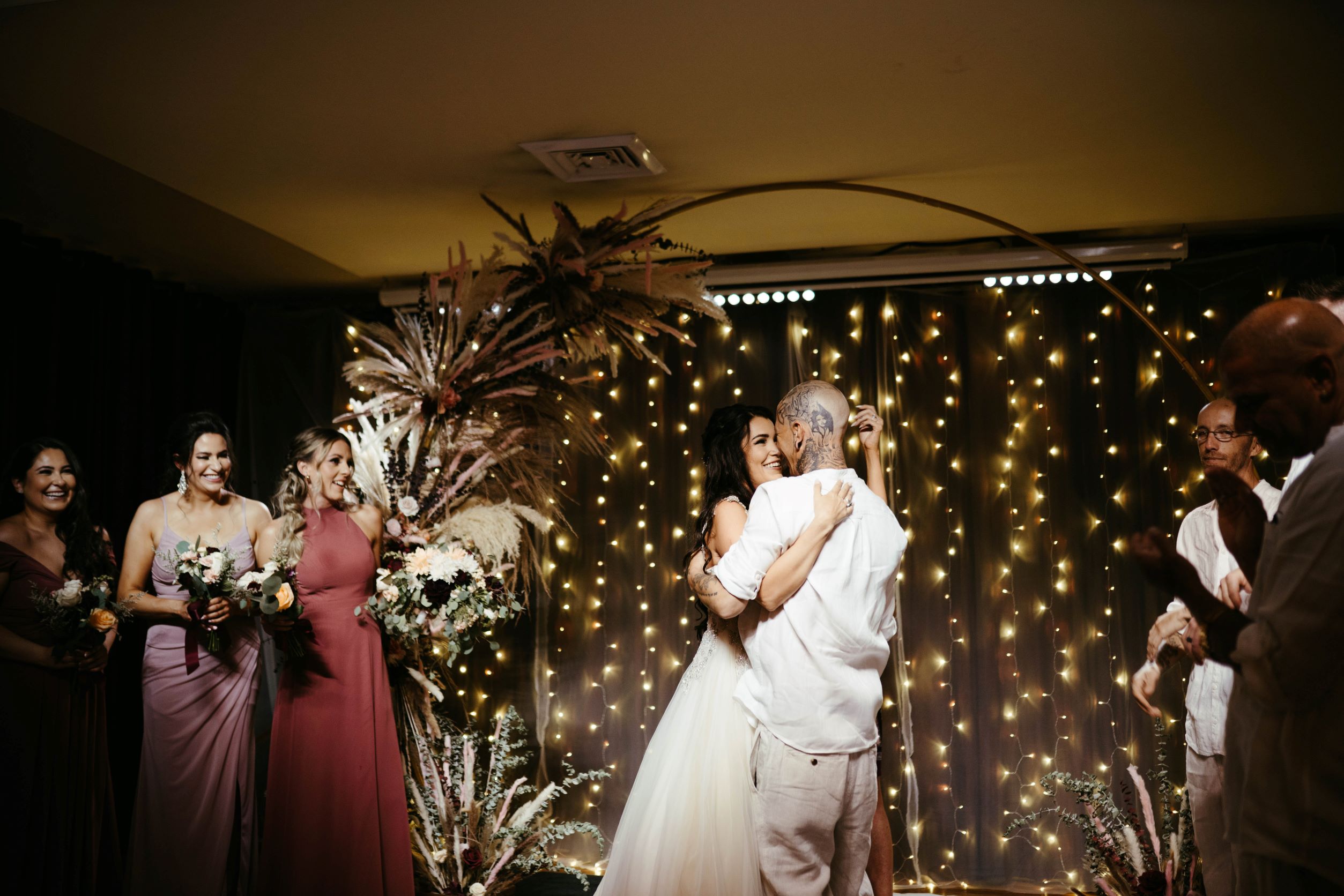 "Food was great, and the drinks were better!"
We had to move our wedding to a new venue due to the fires. We only had eight days to find a new place. Luckily my mom was able to work with Kim and get everything worked out. Everybody was super professional and helped us with everything we needed. We had an awesome wedding, wish we could do it all over again! Food was great and the drinks were better!
Aubrey O.
"It was everything we wished for and then some!"
It was everything we wished for and then some! The ribeyes were amazing! Perfectly cooked as well. Kim was on point. I'm the bride and she made it so I had nothing to worry about!
Nikki S.
Interested in hosting your wedding with us?
Fill out the form below to reach out to our event specialists.