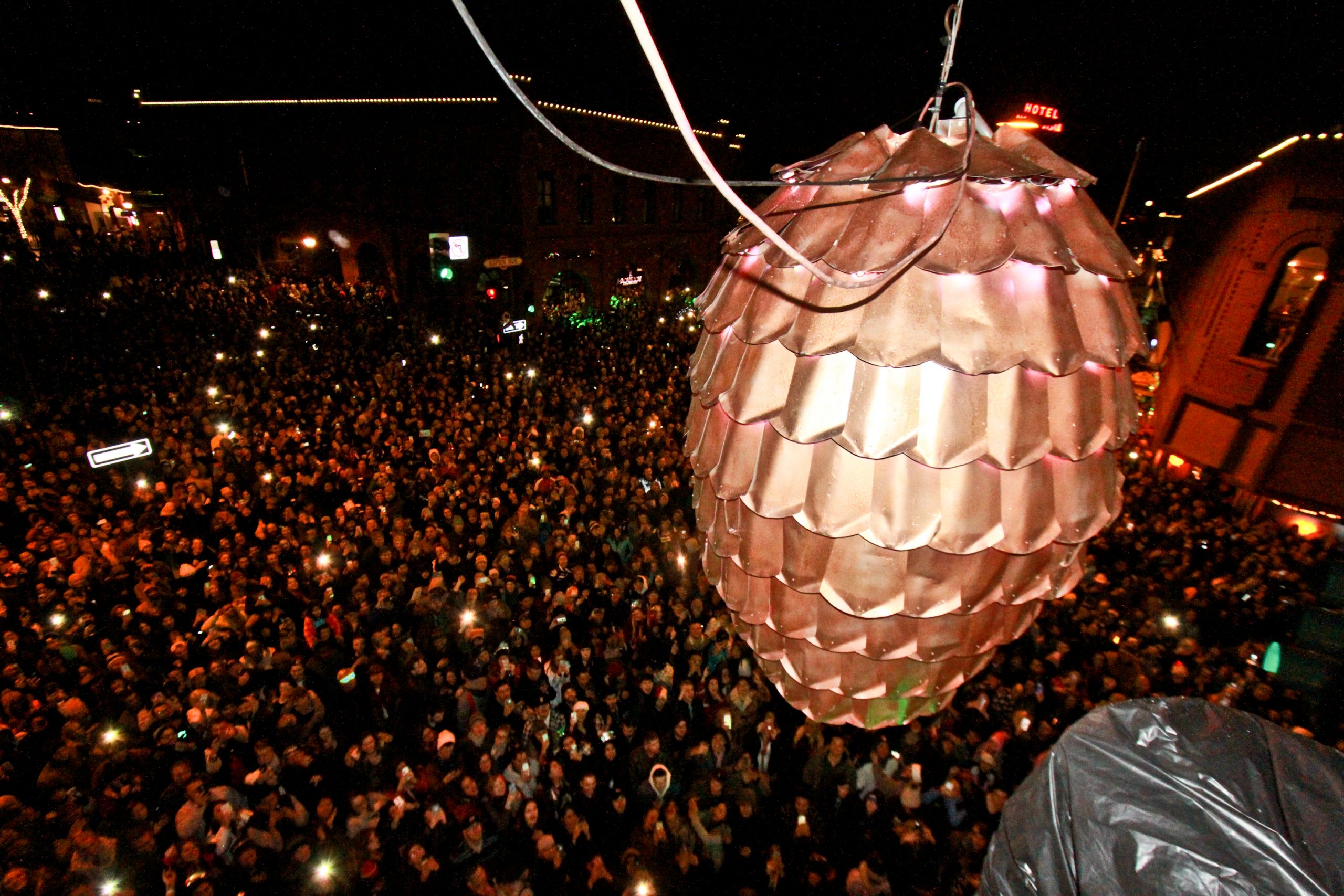 Cancelled due to COVID Concern
CANCELLED: The Great Pine Cone Drop!
That's right, the Great Pine Cone Drop is back and better than ever, IN PERSON!!!
We are so excited to ring in the New Year Flagstaff style with the Pine Cone Drop and all the festivities that come with it!
HOTEL ROOMS ARE SOLD OUT.
VIP tickets to Zane Grey are available for purchase as of Monday, November 15th. Please see the "VIP GOLDEN TICKET NEW YEAR'S EVE IN ZANE GREY" event for more details. https://weatherfordhotel.com/events/vip-golden-ticket-new-years-event-in-zane-grey/
Dinner reservations are available by signing up with the event page as follows: https://weatherfordhotel.com/events/nye-dinner-reservations-2/
Call us at the hotel at 928-779-1919 with any questions.